Welcome to Mack Universal
Mack Universal a leading supplier of wide range of pharmaceutical & laboratory equipments & spares. With the range of hi-tech equipments, Mack Universal has become successful, most trusted and appreciated company in the industry.
Read more...
Why Mack Universal


Due to our commitment and honesty, over the period of a decade.
Read more...
Product Gallery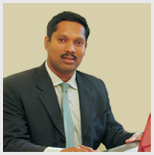 Manoj Chaudhari - Proprietor

Our commitment always ensures, our products are in compliance with GMP, on time delivery without any compromise in quality and 24\7 service backup for proper maintenance Service of our products through experts and expertise in electronics and mechanical engineering.
Quality Assurance
Mack Universal has been a quality conscious organization since the very first day. We understand the value of the money and faith, shown by our clients.
Read more...
Clients Satisfaction


We have followed a client centric approach all the time to fulfill the requirement of our clients which results in a repertoire of satisfied clientele.
Read more...
Contact Details


Mack Universal
B-48, Malegaon MIDC, Sinnar, Dist - Nasik,
Pin - 422 113, Maharashtra, INDIA.